YERRES, SEPTEMBRE 2006 / SEPTEMBRE 2007
LES JOURNEES DU PATRIMOINE A LA PROPRIETE CAILLEBOTTE
YERRES, SEPTEMBER 2006 / SEPTEMBER 2007
THE FRENCH HERITAGE DAYS FOR THE ARTS
CELEBRATED AT THE CAILLEBOTTE'S FAMILY ESTATE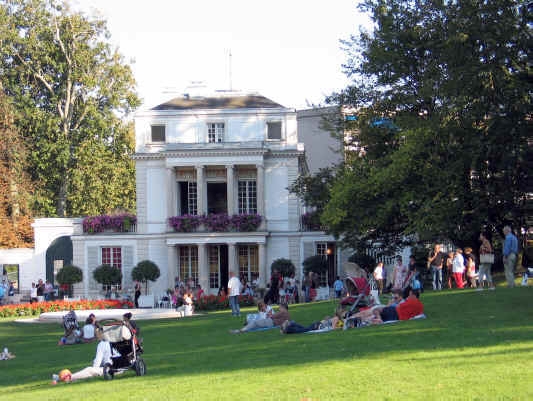 Le "Casin" de la Propriété Caillebotte à Yerres où l'artiste séjourna jusqu'à l'âge de 31 ans
et où il peignit environ 80 toiles impressionnistes.
The italian-style home in Yerres, where Caillebotte lived during the 31st years of his life
and where he painted about 80 impressionist works.
Les auteurs des reproductions devant leurs toiles
dans le Casin de la Propriété Caillebotte à Yerres (Septembre 2006).
The authors of the reproductions standing before their works
inside Caillebotte's home in Yerres near Paris (September 2006).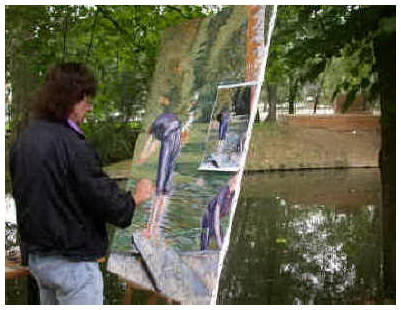 Jonte Tychman travaillant en Septembre 2006 sur sa reproduction des "Baigneurs"
à l'endroit précis où Caillebotte avait planté son chevalet 130 ans plus tôt, sur la berge de la rivière Yerres.
Jonte Tychman working in September 2006 on his reproduction of the "Bathers",
on the precise spot where Caillebotte planted his easel 130 years earlier, on the bank of the Yerres River.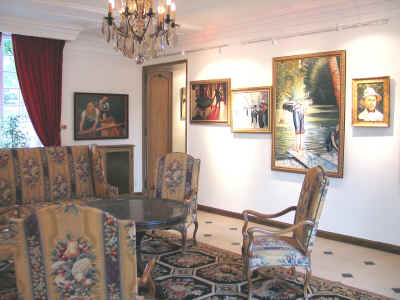 Une partie de l'accrochage de Septembre 2007 dans le Salon de la Propriété Caillebotte.
A section of the September 2007 exhibit in the sitting-room of the Caillebotte's family house.